News story
Helping instructors with improved immersive training system
Case study from NSC who pitched their ideas to industry and investors at the CDE Marketplace on 27 April 2016.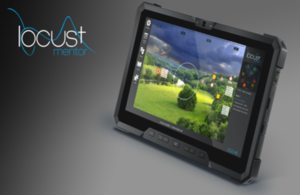 NSC has used Centre for Defence Enterprise (CDE) funding to provide instructors with an immersive view of a training environment and the performance of trainees.
The Camberley-based small company has demonstrated the ability to extract data from wearable technology, store and undertake analysis using cloud-based technology, and present the relevant information to an instructor on a mobile device.
The field-deployable lightweight system could be merged with other input data, such as exercise scenario preparation and social media.
Future work includes the development of a core infrastructure that uses open standards to allow easy access to market for existing and new wearable technology.
NSC will also look to take advantage of cloud storage and analytics; this will demonstrate capability to extract and present meaningful information from short-term and long-term data.
The instructor software will also be developed to provide an immersive environment for effective instructor-led training.
NSC's Kevin Allen says:
CDE funding has allowed us to unleash our innovative thinking in a dynamic and challenging problem space. We expect significant exploitation of our CDE successes on existing UK and international delivery programmes in the coming months.
NSC was founded in 1991 and has 47 employees.
View the pitch presentation slides.
About CDE
CDE funds novel, high-risk, high-potential-benefit research. We work with the broadest possible range of science and technology providers, including academia and small companies, to develop cost-effective capabilities for UK armed forces and national security.
CDE is part of Dstl.
Centre for Defence Enterprise
Building R103
Fermi Avenue

Harwell Oxford
Oxfordshire
OX11 0QX
Email cde@dstl.gov.uk
Telephone +44 (0)30 67704236
Alternative number +44 (0)30 67704237
Please email for the quickest response.
Published 20 April 2016