Health tourists to pay the price for NHS debts
Overseas visitors who fail to pay off debts for NHS treatment will soon find themselves denied permission to enter or stay in the UK.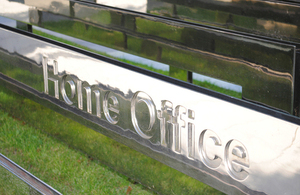 Changes to the immigration rules, newly laid in Parliament, mean that those subject to immigration control who fail to settle an outstanding bill of £1,000 or more will not be allowed to enter or remain in the UK until the debt is paid off.
Immigration Minister Damian Green said:
'The NHS is designed to meet the healthcare needs of the UK and we won't tolerate abuse of this service. 
'We welcome overseas visitors but those who use NHS facilities need to pay for them, or they will be barred from coming here.
 
'It's very simple - pay up or you won't be welcome in the UK.'
The NHS will provide information to enable the UK Border Agency to identify the debtors and - when they apply to return to or remain in the UK - to refuse their applications. The information sharing arrangements are being phased in over the coming months.
It is hoped that the £1,000 threshold will capture 94 per cent of outstanding charges owed to the NHS.
Other rules changes laid before Parliament today include:rules to facilitate the entry and stay of certain accredited Olympic and Paralympic participants. This includes athletes, umpires, technicians, media staff and others holding an Olympic or Paralympic accreditation card. These Olympic changes will come in to effect on 30 March 2012 and will end on 8 November 2012
a number of minor, technical changes such as requiring applicants for settlement to provide documentary evidence of income and clarifying the definition of who benefits from our streamlined application process; and
minor and technical amendments to the rules for spouses and civil partners of a settled person, and for unmarried and same-sex partners of a settled person. These changes represent no change in policy for this category
The latest Immigration Rules changes follow the completion of consultations carried out by the UK Border Agency and the Department of Health. A 2009 review set out to examine the rules on charging overseas visitors for access to NHS services in England.
Notes to editors
1. For more information contact Ben Biddulph in the Home Office Press Office on 020 7035 3857 or the Newsdesk on 020 7035 3535.
2. A full copy of the UK Border Agency consultation report can be found on the agency's website. To find out more about the Department of Health consultation, see the Department of Health website.
3.  The NHS will not refuse or delay immediately necessary treatment to any person but where they are not exempt from charges payment will subsequently be sought.
4.  The UK has an international obligation to provide free NHS treatment to those seeking asylum here under the UN Convention on Human Rights and also provides free NHS treatment to the victims of human trafficking. We will continue to fulfil these obligations.
Published 10 October 2011