Health services to display inspection ratings
Care Quality Commission inspection rating to be clearly displayed by all public and private healthcare organisations.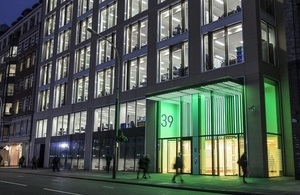 The public will now be able to see how their local public and private healthcare organisations are performing and help them make more informed choices about their care.
New rules introduced to Parliament today will result in hospitals, GP surgeries and care homes to display the inspection rating that has been awarded by the Care Quality Commission (CQC) – the body which regulates and inspects health services in England.
Read the government's response to the consultation on transparency in care: visible ratings for health and care providers
It also strengthens transparency in healthcare, with the aim of driving up standards across the country.
All healthcare organisations will have to display their inspection rating showing whether they are:
outstanding
good
require improvement
inadequate
The CQC ratings must be clearly visible, such as in waiting rooms or entrances, and must be published on an organisation's website with a link to the inspection report.
The CQC is now asking these organisations to share their thoughts on how they can make sure they are meeting these new requirements from April.
The law is expected to come into force on 1 April 2015, subject to Parliamentary approval.
Published 28 January 2015