Press release
Health Minister Anna Soubry on female GPs
To clarify discussion on female GPs in a recent parliamentary debate, Health Minister Anna Soubry said: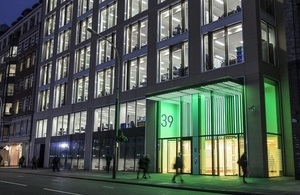 I fully support women GPs, my comments were not intended to be derogatory and I was responding to a point made by another MP during the debate.
As the head of the RCGP also recently pointed out - some female GPs work part time due to families. The solution is that we need to increase the number of GPs and we are doing that.
This government supports good working practices such as flexible working, job sharing and part-time working which help retain female doctors.
Anna Soubry paid tribute to GPs in her speech, saying
I pay tribute to all GPs. There are huge difficulties with the GP contract, which was introduced in, I think, 2004. The consequences have included the loss of the sort of out-of-hours service that I enjoyed as a child, teenager and young woman. With few exceptions, we have wonderful general practitioners, and many whom I know, including my own, and others who are friends of mine, work long, difficult hours. It is important to make that point.
Published 5 June 2013