News story
Have your say on Jubilee celebrations
We have launched a public consultation today asking for views on extending opening hours over Diamond Jubilee weekend next year.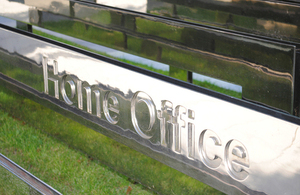 The extension would allow pubs, bars and other licensed venues across England and Wales to sell alcohol and put on live music and other forms of entertainment until one am on any two nights over the weekend of second to fifth June 2012.
Crime Prevention Minister Lord Henley said: 'The Queen's Diamond Jubilee is a time of national celebration and people up and down the country will want to join in the festivities.
'We are proposing a small extension to licensing hours for the weekend of the Jubilee to allow pubs, bars, community and village halls and other licensed venues to be able to open later to meet the needs of their customers.
'We are keen to hear the views of the public and partners to help inform our plans.'
The order would only apply to premises that are already licensed and are therefore subject to licensing conditions that carefully regulate their sale of alcohol.
An estimated 67 per cent of on-trade licensed premises, like pubs and bars, close before midnight. Without this extension licence holders would have to apply to their local council for a Temporary Event Notice at a cost of £21.00.
Relaxing the licensing laws to mark this special occasion means they will not have to do this, making celebrating the event easier for businesses too.
The seven week consultation will run until Thursday 1 December.
Published 12 October 2011