Press release
Have your say on diamond jubilee celebrations
Pubs, bars and other licensed venues across England and Wales could be allowed to open to sell alcohol and put on entertainment until 1am to celebrate the Queen's diamond jubilee next year.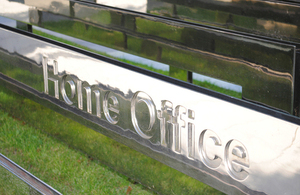 A seven week public consultation was launched today asking for views on extending the opening hours on any two nights of the diamond jubilee weekend, which runs from 2 - 5 June. This will allow many premises to open for an extra two hours and put on live music and other forms of entertainment if they choose to mark the special occasion.
Minister for crime prevention and antisocial behaviour reduction Lord Henley said:
'The Queen's Diamond Jubilee is a time of national celebration and people up and down the country will want to join in the festivities.
'We are proposing a small extension to licensing hours for the weekend of the Jubilee to allow pubs, bars, community and village halls and other licensed venues to be able to open later to meet the needs of their customers.
'We are keen to hear the views of the public and partners to help inform our plans.'
The order will only apply to premises that are already licensed and are therefore subject to licensing conditions that carefully regulate their sale of alcohol.
An estimated 67 per cent of on-trade licensed premises close before midnight. Without this extension licence holders would have to apply to their local council for a temporary event notice at a cost of £21.00. Relaxing the licensing laws to mark this special occasion means they will not have to do this, making celebrating the event easier for businesses too.
Notes to editors
1. The government proposes to make a licensing hours order under section 172 of the Licensing Act 2003 to mark the Queen's diamond jubilee.  The extension could cover any two nights of the diamond jubilee weekend, for the sale of alcohol for consumption on the premises and the provision of regulated entertainment in licensed premises in England and Wales.
2. The consultation will run from Wednesday 12 October 2011 to Thursday 1 December 2011. The consultation document and information on how to respond can be found on the Home Office website at: http://www.homeoffice.gov.uk/About-us/consultations/.
3. Currently licence holders have the option of applying to their local council for a Temporary Event Notice (TEN) to extend their opening hours for a limited period or special event.  A TEN costs £21.00 per notice application and is subject to an annual limit of 12 per premises. 
4. The Home Secretary has powers in section 172 of the Licensing Act 2003 to make an order relaxing opening hours for licensed premises to mark an occasion of 'exceptional international, national, or local significance'.  A licensing hours order was recently used for the royal wedding and this has been the only use of the power to make a licensing hours order in the 2003 Act since it came into force in 2005.
5. For more information ring the Home Office Press Office on 020 7035 3535.
Published 12 October 2011