News story
Happy anniversary, payroll giving
Celebrations have kicked off to mark the thirtieth anniversary of payroll giving.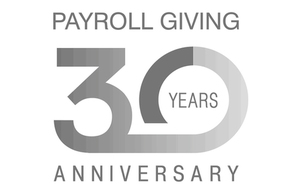 Launched in 1987, payroll giving is a way to give to charity straight from your wages or pension without paying tax on it.
Over the course of three decades, the scheme has raised over £1.8 billion for good causes thanks to the generosity of employees. More than a million UK employees currently give in this way.
As part of the celebrations, the Association of Payroll Giving Organisations and the Institute of Fundraising Payroll Giving Special Interest Group are showcasing six individuals and what payroll giving means to them. From employee donors to HR managers, find out about their payroll giving stories.
How to get involved:
Find out more about how to donate through payroll giving
If you are an employer, you can find out how to set up a scheme
Show your support for payroll giving on social media by using the #PayrollGivingAt30 hashtag
Published 5 April 2017