Press release
Half a million more homes and businesses in Wales can now get superfast broadband
Wales Office Minister to see digital revolution roll out across Monmouthshire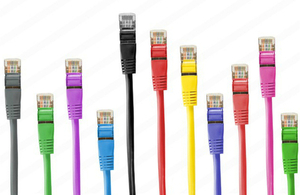 More homes and businesses in Wales have been reached by the Government's nationwide rollout of superfast broadband; figures published today (Wednesday 12 August) reveal.
The rollout is delivering superfast access - internet speeds greater than 24 Mbps - to those properties not covered by existing commercial networks and is on track to take superfast access to 95 per cent of the UK by 2017. More than four out of five UK premises already have access to superfast speeds, and the rollout is currently reaching an additional 40,000 homes and businesses every week.
The announcement comes on the same day as Government has announced the nationwide rollout of superfast broadband has now passed more than three million UK homes and businesses.
Today's announcement comes following news last week that BT will make up to £129m available to extend the Government led roll-out of superfast broadband across the UK.
Wales Office Minister, Alun Cairns will meet with BT Openreach to see first hand how fibre broadband infrastructure is being installed during a visit to Caldicot on Thursday 13 August.
Culture Secretary John Whittingdale said:
Reaching three million properties is a huge achievement and I'm delighted that this includes more than 482,000 in Wales. Our rollout of superfast broadband is transforming lives up and down the UK as every day thousands more homes and businesses are gaining access to superfast speeds.

It's fantastic to see that the rollout of superfast broadband is now delivering for customers and for the taxpayer. The levels of people taking up superfast broadband in areas where we invested public money are beyond our expectations, and BT is now reimbursing the public purse to deliver further coverage across the UK. This now means that BT will be providing up to £129m cashback for some of the most hard to reach areas.
Wales Office Minister Alun Cairns said:
The digital landscape in Wales has been transformed by superfast broadband and today's figures show that this technology revolution is far from over.

With the highest availability of superfast broadband among the devolved nations, more homes and businesses than ever before now have access to superfast broadband - revitalising the way we communicate, shop, bank and work.

Tomorrow I will visit Caldicot with BT Openreach to see how fibre broadband is being installed across Wales and to learn the benefits that superfast broadband can provide customers as well as the jobs and growth it brings to the local economy.

The UK Government will continue to do all it can to support the rollout with funding and I encourage people across Wales to seize this fantastic opportunity.
Welsh Government Deputy Minister for Skills and Technology Julie James said:
Providing faster internet speeds to homes and businesses is a priority for the Welsh Government.  That is why the Welsh Government is committed, through the Superfast Cymru programme, to bring faster broadband across Wales. 

The latest Ofcom report has shown Wales to be making the most progress among all the devolved nations in bringing superfast broadband to premises. 

Wales' contribution to the 3 million premises across the UK is also significant with over 482,000 premises now able to receive faster broadband.
Bill Murphy, BT's Managing Director for Next Generation Access, said:
Today marks another very important stage in the rollout of an exciting technology, which is transforming the lives of communities across Wales and the UK as a whole.

BT's multi billion pound investment in superfast broadband through its involvement in partnerships and its own commercial programme has already made fibre broadband available to many hundreds of thousands of households and businesses in Wales – and the number is continuing to grow rapidly. Our engineers are rolling out the technology at a world class pace, reaching thousands more premises every week.

Successful broadband partnerships are creating a lasting legacy, which will play a key role in the future prosperity of communities for many years to come.
Homes and businesses can find out more information about going superfast here
Published 12 August 2015