Guidance on new national CQUIN goals
The Commissioning for Quality and Innovation (CQUIN) payment framework enables commissioners to reward excellence by linking a proportion of…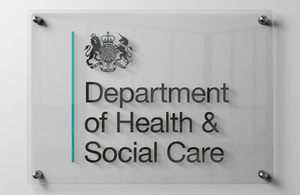 The Commissioning for Quality and Innovation (CQUIN) payment framework enables commissioners to reward excellence by linking a proportion of providers' income to the achievement of local quality improvement goals.
The framework aims to embed quality within commissioner-provider discussions and to create a culture of continuous quality improvement, with stretching goals agreed in contracts on an annual basis.
Two new national CQUIN goals have been introduced for use in 2012-13.
Dementia Goal
An estimated 25% of acute beds are occupied by people with dementia. Their length of stay is longer than other people and they are often subject to delays on leaving hospital.
This particular goal is to help identify patients with dementia and other causes of cognitive impairment, alongside their other medical conditions and to prompt appropriate referral and follow up after they leave hospital.
NHS Safety Thermometer Goal
Pressure ulcers have been identified by the Chief Nursing Officer and NHS Medical Director as a key quality issue for the NHS. This is an area in which more systematic and robust data is needed in order to help drive improvements in care.
Whilst some 10-12% of all patients suffer from pressure ulcers, a substantial proportion of these can be avoided. More older people and more vulnerable patients suffer from pressure ulcers in community settings. The gap between the best and worst performers is substantial. Simple inexpensive nursing interventions can dramatically reduce prevalence.
The goal of the NHS Safety Thermometer CQUIN is to increase the measurement of harm from pressure ulcers, falls, urinary tract infections in patients with catheters and VTE by using this device.
Published 1 May 2012