Press release
Greater choice for NHS patients across the country
NHS patients in England will have the freedom to choose, not only where, but who provides their hospital care from April 2012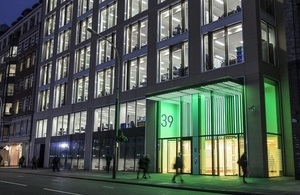 NHS patients in England will have the freedom to choose, not only where, but who provides their hospital care from April 2012, Health Secretary Andrew Lansley announced today
A survey carried out on behalf of the Department of Health shows that this is in line with what patients want:
over 80 per cent of patients want more choice over how and where they are treated in the NHS; and**
nearly three quarters of patients want more choice in who provides their hospital care.
As part of the government's plans to modernise the NHS and improve patient choice, new guidance published today sets out how all NHS providers of care will have to accept all clinically appropriate** **referrals to named hospital consultant-led teams.
In addition, NHS providers will have to publish relevant information about their consultants and the services they provide, ensuring greater transparency in the NHS and enabling patients to make informed choices about their care.
There will be no geographical boundaries imposed on referrals. Patients will be entirely free to choose the consultant team best placed to meet their individual needs and deliver the best possible results for them.
Some patients may choose a named consultant-led team which has the most experience of a particular condition or treatment on the advice of their GP, others may choose to be treated by the consultant who has treated them successfully in the past.
Andrew Lansley said:
"This marks yet another step towards modernising the NHS and giving patients a greater say in their healthcare.  To date, patient choice in the NHS has been very limited, but that's all about to change. From April next year, patients will be able to choose not only where, but who provides their care.
"But this will only work if patients can access relevant information about NHS consultants and the services they provide. That's why all NHS providers will be required to publish this vital information and support real patient choice.
"We know that transparency can drive up standards of care and improve services for patients and that's what this is all about - providing real choices for people over their care, leading to better results."
ENDS
Notes to editors
For more information, please contact the Department of Health press office on 0207 210 5221. 
The Government's response to the Choice of named consultant-led team consultation and the guidance to the NHS on how to implement choice of consultant-led team can be found on the Department of Health website.
The full survey findings show: * 84.80 per cent of respondents want more choice in where they are treated in the NHS * 81.93 per cent of respondents want more choice in how they are treated in the NHS * 53.18 per cent of respondents were not aware that they can choose which hospital to go to for non-emergency treatment * 77.41 per cent of respondents wanted a choice over which hospital consultant is in charge of their care * 78.23 per cent of respondents wanted a choice over which hospital consultant is in charge over their children's care.
Services currently excluded from choice of consultant-led team are: * Accident and emergency services * Cancer services, which are subject to the two week maximum waiting time * Maternity services * Mental health services * Any other services where it is necessary to provide urgent care
Published 11 October 2011