Great Western Railway Reflections
Exhibition at National Rail Museum in York celebrates the 175th anniversary of the founding of the GWR.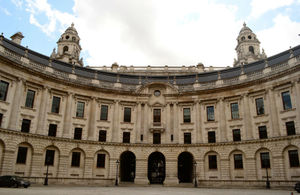 Today a new exhibition opens in Search Engine, the National Railway Museum's (NRM) library and archive centre. Entry is free.
The exhibition takes a sideways look at the Great Western Railway (GWR) through the nicknames by which it was known, and showcases the NRM's collections of small objects, posters and paintings relating to the GWR.
The GWR built itself a unique reputation. It was built by Isambard Kingdom Brunel, and used regularly by both The Royal Family and holidaymakers heading for the South West coast.
The NRM is the largest railway museum in the world, attracting almost one million visitors per year to their sites at York and Shildon. It is part of the __National Museum of Science & Industry_, which is one of this department's _non-departmental public bodies_._
Published 28 May 2010