World news story
Great trade opportunities in food and drinks between UK and China
UK Secretary of State for the Environment, Food and Rural Affairs, Elizabeth Truss, goes to China this week to boost food and drink trade links.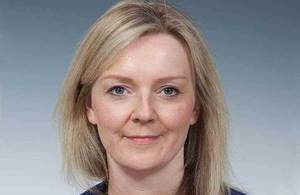 Over the course of the 4 day visit, the Secretary of State will meet counterparts from 5 Chinese departments or ministries. These include:
Ministry of Water Resources
Ministry of Agriculture
General Administration of Quality Supervision, Inspection and Quarantine, and Certification and Accreditation Administration
Ministry of Environmental Protection
State Forestry Administration
The aims of her meetings are to step up exchanges in the areas of food and the environment and explore the opportunities for wider co-operation and two-way business opportunities in agriculture and sustainable food production.
In addition, the Secretary of State will visit a number of high-profile British and Chinese retail businesses, traditional or online, in both Beijing and Shanghai, to promote trade opportunities across the UK with particular focus on the food and drinks sector.
To start her visit to China, the Secretary of State said:
I am delighted to visit China, a key global economic partner for the UK. This year we overtook France to become the second biggest European exporter to China, and we are by far the most popular major European destination for Chinese investment.

UK exports of food and drink to China have more than doubled in the past 5 years. I'm happy to see such a big increase in the sector, but believe we're just at the start.

I'm keen not only to see even more trade in food and drink products between China and the UK, but also to build real collaboration in areas that are complementary to our 2 economies - areas in which we can exchange knowledge and expertise, such as agri-technology, skills and innovation, and food security.
Memorandum of Understanding
During her visit, the Department for Environment, Food and Rural Affairs will sign a Memorandum of Understanding (MoU) with the Certification and Accreditation Administration of the People's Republic of China to strengthen links and boost bilateral trade in the organic sector and for online grocery sales as part of UKTI's e-exporting programme. Both sides will work together to accelerate the EU-China negotiations on equivalence, and to identify trading opportunities.
Contact the UKTI team in China for more information and advice on opportunities for doing business in China.
Notes to editors
UK Trade & Investment (UKTI)
UK Trade & Investment (UKTI) is the Government Department that helps UK-based companies succeed in the global economy. We also help overseas companies bring their high quality investment to the UK's economy – acknowledged as Europe's best place from which to succeed in global business. UKTI offers expertise and contacts through its extensive network of specialists in the UK, and in British embassies and other diplomatic offices around the world. We provide companies with the tools they require to be competitive on the world stage.
UKTI e-Exporting Programme
The UKTI e-Exporting programme helps businesses thrive abroad in some of the world's largest markets. It is expected to help approximately 50,000 UK companies establish online trade channels by matching them with the right e-marketplaces for their products, industry experts, events, advice and more.
Published 12 January 2015