GREAT campaign funding boosted to £30m
UK to target new markets in global drive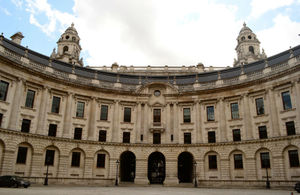 Investment in the GREAT campaign, bringing the total to £30 million, is set to boost UK growth by expanding the UK's successful international marketing campaign.
The GREAT Britain campaign is the biggest ever integrated Government international marketing campaign, driving inward investment and tourism to the UK.  Created to maximise the economic benefits of London's Olympic and Paralympic Games, it is showcasing the very best of the UK - from business to sport to culture - across the globe.
An additional £22 million investment, announced today by the Chancellor in the Autumn Statement, means the funding for the GREAT campaign has increased to £30 million for 2013-14, up from £8 million announced in August.  This comes on top of £25 million already being invested in the campaign this year.  The funding allows the campaign to target more people in more key markets in the coming year.
Secretary of State for Culture, Media and Sport, Maria Miller said:
"GREAT is the most ambitious ever UK marketing campaign, designed to deliver a lasting economic legacy from 2012.  On the back of an amazing year, when the Olympics and the Diamond Jubilee showcased the very best of Britain around the world, the GREAT campaign is promoting the UK as a fantastic place to visit, do business and study. Today's £22 million GREAT boost means that we will be able to target even more markets around the world, making sure that the UK is competing aggressively in a global marketplace."
Early forecasts on the financial returns from our investment in the GREAT Britain campaign are encouraging. Analysis shows that our investment in the campaign to date is projected to help generate around a quarter of a billion pounds for the British economy over the next two years.
More information
Notes to Editors
The GREAT initiative is an international campaign to maximise the tourism and business opportunities of the UK hosting the 2012 Games. It involves representatives from across the political spectrum and non-government partners.
Copies of VisitBritain's GREAT ads being used in each country, along with a copy of the television commercial being aired across the globe and other GREAT material are available for use at the VisitBritain website. 

VisitBritain's campaign will target nine countries worldwide, with adverts appearing in 14 key cities: Beijing, Berlin, Los Angeles, Melbourne, Mumbai, New Delhi, New York, Paris, Rio de Janeiro, Sao Paulo, Shanghai, Sydney, Tokyo, and Toronto. Around 70 per cent of the population in each of the target cities will see the advertising on billboards, TV, or in the cinema. For further information about VisitBritain's campaign please contact David Leslie on 0207 578 1141 / 07880 563 476.
Press Enquiries: 020 7211 2210
Out of hours telephone pager no: 07699 751153
Public Enquiries: 020 7211 6000
Published 5 December 2012