Grant Shapps welcomes 'dramatic' increase in affordable homes
New figures shows Government 'well on track' to deliver 170,000 homes Housing Minister Grant Shapps today welcomed new figures showing a "rapid…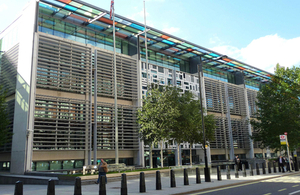 New figures shows Government 'well on track' to deliver 170,000 homes
Housing Minister Grant Shapps today welcomed new figures showing a "rapid and dramatic" increase in the numbers of new affordable homes being built.
Figures published today by the Homes and Communities Agency show that affordable housing starts in the six-month period to March 2012 were up by nearly 15,000 compared to the first half of the last financial year.
At the same time, the numbers of affordable homes for rent and affordable home ownership completed in the 12 months to March stood at over 51,000.
Grant Shapps said:
Far from the predictions of the doom merchants, today's figures show work has started on over 15,000 new affordable homes since last September - a massive increase on the previous six month period. This is clear evidence that our efforts to get Britain building are starting to yield impressive results.

I am also impressed at how, as we've moved to our new housebuilding programme, developers up and down the country have taken up the exciting opportunity to build thousands of new affordable homes. This rapid and dramatic progress means that we are well on track to exceed all original expectations and deliver up to 170,000 new affordable homes over the next few years.

But even with the need to cut the record deficit we inherited, I'm clear there's still more to do. That's why on top of the £4.5billion we're investing in affordable homes, we're also spending £1.3billion to get stalled developments back on track and to build the infrastructure needed to unlock sites for housing.
Notes to editors
Today's National Housing Statistics from the Homes and Communities Agency are published at: www.homesandcommunities.co.uk/national-housing-statistics (external link).
Published 12 June 2012