News story
Grant Shapps responds to the latest affordable housing supply figures
Housing Minister Grant Shapps responds to latest affordable housing supply statistics. Housing Minister Grant Shapps said: "Reviving a …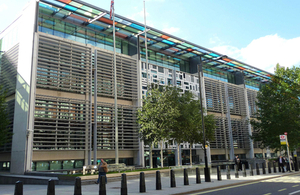 Housing Minister Grant Shapps responds to latest affordable housing supply statistics.
Housing Minister Grant Shapps said:
Reviving a housebuilding market that was brought to its knees takes time, so I am encouraged by today's figures which show the highest number of additional affordable homes being delivered over the past year since the mid-1990s. Our efforts to get Britain building again are continuing, with a £4.5 billion Affordable Homes programme set to exceed expectations and deliver up to 170,000 new homes over the next four years.

Thanks to this increase in affordable homes, councils across the country will next year benefit from a share of over £21 million through the New Homes Bonus, on top of the funding they can expect as we match the council tax raised on new properties for six years.

I would urge all councils to start discussing with their residents how they would like to see this extra New Homes Bonus funding spent, so for the first time they can see the benefits of this additional growth for themselves.
Published 5 October 2011