Grant Shapps pledges to shut the door to squatters
Housing Minister Grant Shapps has today pledged to shut the door to squatters by making homeowners as aware of their rights as those looking…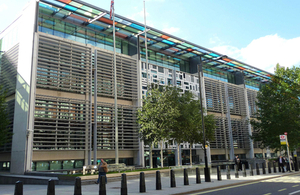 Housing Minister Grant Shapps has today pledged to shut the door to squatters by making homeowners as aware of their rights as those looking to take over their properties.
Mr Shapps has launched an online guide for homeowners setting out their rights and what to do if their property is invaded.
There are an estimated 20,000 squatters in the UK. Recent high profile examples of  homeowners who have fallen victim to squatters taking over their homes include Connan Gupta, whose home in Camberwell, South London, was taken over by squatters after he'd moved out while repairs were being made; and 72-year-old George Pope, whose home in Barking was taken over by squatters while he stayed with friends.
The guidance, produced jointly with the Ministry of Justice, makes clear that it is an offence for a squatter to fail to leave a residential property when required to do so by or on behalf of either a displaced residential occupier or certain other occupiers whose interest in the premises is protected under the legislation.
Anyone looking to remove squatters from their home can also apply for an Interim Possession Order. This requires squatters to leave the property within 24 hours of the order being served, or they are committing a criminal offence and can be arrested and face up to six months' imprisonment.
It is also then an offence for the squatter to return to the property within 12 months of the Interim Possession Order being served.
Grant Shapps said:
Recent high profile cases have served to illustrate the distress and misery that squatters can cause. I want to shut the door to squatters once and for all, and for homeowners to know their rights just as well as those looking to take over their properties.

That's why today I'm publishing advice making clear how the law is on their side, and that there are steps they can take to take back their home quickly and effectively.
Notes to editors
Advice on dealing with squatters in your home is published today and can be found at: www.communities.gov.uk/publications/housing/advicesquatters.
Twitter
Keep up to date with the Department by following us on Twitter (external link).
Media enquiries
Visit our newsroom contacts page for media enquiry contact details.
Published 8 November 2010