GP and Practice Team Bulletin: September 2012
The September edition of the GP and Practice Team Bulletin is now online. This month Dame Barbara Hakin discusses some of the key decisions…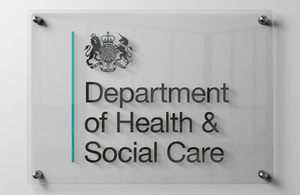 The September edition of the GP and Practice Team Bulletin is now online.
This month Dame Barbara Hakin discusses some of the key decisions being made which will affect GP practices, including the transition arrangements for current local enhanced services (LESs), and looks at the key resources available to download to help you understand the changes. She also highlights some of the recent appointments made in the NHS Commissioning Board.
In this month's news highlights, we take a look at the General Practice Extraction Service (GPES), a new primary care data extraction service, and the Calculating Quality Reporting Service (CQRS), which will replace the QMAS system for the 2013/14. We also find out how GP IT systems will operate in future as responsiblity moves to the clinical commissioning groups.
This edition also features a call to action from NHS Employers for GPs and healthcare workers in contact with patients to get vaccinated against flu, and NHS Choices encourages GPs and practice managers to consider how patient feedback can benefit service through a series of videos available online.
Published 28 September 2012