News story
GP and Practice Team Bulletin April 2012
Issue 112 of the GP and Practice Team Bulletin is now online. In this edition you will find useful information on the authorisation of emerging…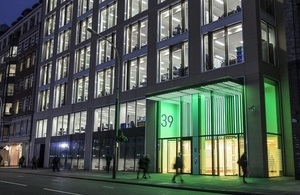 Issue 112 of the GP and Practice Team Bulletin is now online.
In this edition you will find useful information on the authorisation of emerging clinical commissioning groups and registering primary medical services with the Care Quality Commission, and an important reminder from the Nursing and Midwifery Council to check nurse registration.
You will also find the usual mix of news, resources and campaigns for the GP and Practice Team community.
Published 27 April 2012