Government to consult on amount society lotteries give to good causes
Research published into the impact of Health Lottery on National Lottery good causes.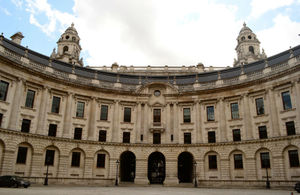 A consultation on whether to change the minimum amount of proceeds that a Society Lottery has to return to good causes will be launched in the New Year, Culture Secretary Maria Miller announced today.
The consultation is a response to the changing lottery market, including the increasing use of professional lottery managers' and umbrella schemes, such as The Health Lottery, which promote several lotteries under one banner.
Benefits for good causes
"Lotteries are hugely important in raising very large amounts money for charities and community groups up and down the country," said Mrs Miller.
"But with a changing market it is right that make sure that the main priority for each and every lottery is to raise money for good causes."
The consultation will explore ways of ensuring that the market delivers the maximum benefit to good causes and will look at whether there is a case for changing the current 20% minimum of proceeds that society lotteries are required to apply to their good causes.
Health Lottery research
Independent research on the Health Lottery and its impact on National Lottery Good Causes by NERA Economic Consulting has also been published today.
This report, along with next year's consultation, will help inform DCMS' further work on the impact of The Health Lottery on the National Lottery and the rest of the lottery market.
Further information
Published 18 December 2012