Government sets out plans for equal marriage
Same-sex couples in England and Wales will be allowed to marry.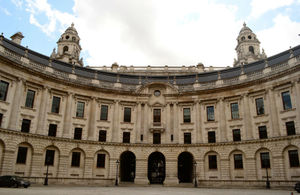 Minister for Women and Equalities Maria Miller announced today that legislation allowing same-sex couples to marry in civil ceremonies will be brought forward next year.
The historic move will also contain protections for religious organisations that do not want to conduct same-sex marriages through a 'quadruple lock' of measures in domestic legislation, but will also allow them to 'opt in' to carry out same-sex marriages if they choose.
Equality for all
"Marriage is one of the most important institutions we have in this country," said Mrs Miller.
"It binds us together, brings long-term commitment and stability, and makes society stronger. Our proposals mean that marriage would be available to everyone.  I feel strongly that, if a couple wish to show their love and commitment to each other, the State should not stand in their way."
Mrs Miller also made clear "that no religious organisation will ever be forced to conduct marriages for same-sex couples, and I would not bring in a bill which allowed that. European law already puts religious freedom beyond doubt, and we will go even further by bringing in an additional 'quadruple legal lock'. But, it is also a key aspect of religious freedom that those bodies who want to opt-in should be able to do so."
The 13 week consultation received a record 228,000 responses with 53 per cent of people responding to the consultation favouring the introduction of equal marriage.
The Department will continue to work with faith and other interested groups over the coming months on how best to implement plans. You can follow the debate on twitter using the #equalmarriage hashtag
Further information
Published 21 December 2012