Press release
Government reaction to BMA's decision to stage industrial action over NHS pensions
The British Medical Association has voted to stage a day of industrial action on 21 June over planned changes to the NHS pension scheme.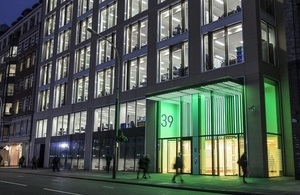 Secretary of State Andrew Lansley said:
"The public will not understand or sympathise with the BMA's call for industrial action over their pensions.
"People know that pension reform is needed as people live longer and to be fair in future for everyone. We have been clear that the NHS pension scheme is, and will remain, one of the best available anywhere.
"Every doctor within 10 years of retirement will receive the pension they expected, when they expected. Today's newly qualified doctor who works to 65 will get the same pension as the average consultant retiring today would receive at 60 - the BMA have already accepted a pension age of 65. If doctors choose to work to 68 then they could expect to receive a larger pension of £68,000."
Published 30 May 2012