Press release
Government issues call for surgical research bids
Researchers across the country have until 25th May to make funding bids for surgical research projects, the government has announced today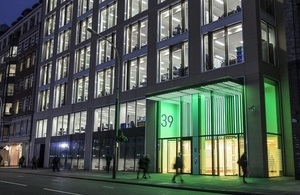 Researchers across the country have until 25th May to make funding bids for surgical research projects, the government has announced today.
All areas of scientific activity relevant to surgery will be considered by the National Institute for Health Research (NIHR). Applications supporting multi-disciplinary collaborations will be particularly encouraged. The call is open for a longer period of time than usual, to give the research community as much time as possible to prepare.
Through the Health and Social Care Bill, the Government will strengthen the role that research plays in the health service. The NHS will be required to promote research, and make the best use of evidence obtained from research so patients see direct benefits.
Health Secretary Andrew Lansley said:
"This call will lead to work which will further our knowledge and understanding of surgery by pushing the boundaries of what is possible.
"We know there are innovators across a wide range of disciplines who will want to apply for this call for proposals, and it will lead to improved outcomes for patients."
Professor Dame Sally Davies, Chief Medical Officer and chief Scientific Adviser at the Department of Health said:
"This funding opportunity demonstrates our ongoing commitment for high quality research in surgery to improve outcomes for patients.
"We need research based evidence to help us expand knowledge, improve practice and develop new breakthroughs. I hope surgeons and researchers across the country will come together from a range of disciplines to put forward pioneering applications."
Since 2006, the NIHR has supported a number of major surgical research projects, worth over £40 million in total. These include:
Almost £1.4 million to fund the work of Professor Alison Halliday at the John Radcliffe Hospital in Oxford to compare different types of surgery techniques to prevent stroke.
£500,000 to Professor Sandra Downes at the University of Manchester to research nerve regeneration, which has potentially huge benefits for patients in severe pain due to nerve damage.
In addition, £20m has been invested in the NIHR Centre for Surgical Reconstruction and Microbiology, which is an initiative between the Department of Health, the Ministry of Defence, University Birmingham Hospitals NHS Foundation Trust and theUniversityofBirmingham. The centre brings both military and civilian trauma surgeons as well as scientists together to share innovation in medical research and advanced clinical practice in the battlefield, to benefit all trauma patients in the NHS at an early stage of injury.
More information is available on the NIHR  website.
Notes to editors
For media enquiries only, please contact the Department of Health press office on 020 7210 5221.

Research proposals will be assessed by independent peer review.

The call will involve the following NIHR programmes:
Programme Grants for Applied Research
Research for Patient Benefit
Health Technology Assessment
Health Services and Delivery Research
Invention for Innovation
Efficacy and Mechanism Evaluation
About the NIHR
The National Institute for Health Research provides the framework through which the research staff and research infrastructure of the NHS in England is positioned, maintained and managed as a national research facility.  The NIHR provides the NHS with the support and infrastructure it needs to conduct first-class research funded by the Government and its partners alongside high-quality patient care, education and training.  Its aim is to support outstanding individuals (both leaders and collaborators), working in world class facilities (both NHS and university), conducting leading edge research focused on the needs of patients.
Published 10 February 2012