Government announces new Affordable Homes programme set to exceed expectations
Housing Minister Grant Shapps today hailed the progress of Government plans to build thousands of new affordable homes over the next four years…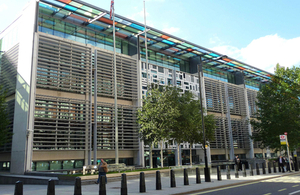 Housing Minister Grant Shapps today hailed the progress of Government plans to build thousands of new affordable homes over the next four years.
Ministers revealed that their original aspiration to deliver 150,000 new homes by 2015 will not only be met, but exceeded. Appetite for the Affordable Homes Programme has surpassed expectations, with 146 providers sharing almost £1.8 billion to build 80,000 homes under the programme - putting the Government on track to deliver up to 170,000 new homes by 2015, and safeguarding some 80,000 jobs in construction and related trades.
The programme allows social housing providers to charge a rent of up to 80 per cent of the local market level, and use the additional income to support delivery of more affordable homes. Providers may also offer flexible tenancies to new tenants.
Demand from affordable housing providers to be involved in the programme has been huge, and today's announcement confirms every part of England will benefit. The new homes will be delivered in both rural and urban communities, and will include family homes.
Mr Shapps said that funding for the scheme, which is part of a £4.5 billion Government investment in affordable housing, will provide a major boost to people on housing waiting lists, and give a shot in the arm to the construction industry.
Subject to contract, these landlords will now be able to start developing much-needed new affordable homes. This is one of a number of efforts being made to move away from the 'one size fits all' system of social housing to one where a range of options are available to meet local housing needs.
Ministers believe that for years millions of people have been on waiting lists with little hope of ever getting a home. That's why the Government has pledged to do things differently, radically reforming social housing in order to give councils and housing associations more control so they can better meet the needs of the people they serve and build more homes.
Housing Minister Grant Shapps said:
The Affordable Homes Programme has received a ringing endorsement from the sector and confounded the critics, who said the programme would not deliver in the current climate. So I'm pleased to announce that 146 providers are in line to share almost £1.8 billion cash to develop 80,000 new homes, many of which will be larger homes for families.

There were some who predicted doom and said very few would want to be involved in this radical new approach. Others said it would work in the south east but nowhere else. But we now have a wealth of strong proposals, putting us on track to deliver up to 170,000 new affordable homes across the country over the next four years.
Communities Minister Andrew Stunell said:
To have millions of people stuck on social housing waiting lists is wrong, and denies homes to those who need them. The thousands of new affordable homes that will be delivered under this programme will start to put things right. The new homes will be in towns, cities and rural areas right across the country, and include many homes for families. They'll provide a lifeline to those on waiting lists, and a shot in the arm for the construction industry.
Pat Ritchie, chief executive of the Homes and Communities Agency, which is delivering the Affordable Homes Programme, added:
The extremely strong response to the new Affordable Homes Programme shows the appetite among the agency's partners to deliver. Through our bidding process our local teams have worked with partners to achieve value for money and the best outcome for communities, the result being that we are now on course to deliver around 80,000 new homes far exceeding expectations.
The flexible tenancies under the Affordable Homes Programme will be for new tenants only - the lifetime tenancies and succession rights of existing council and housing association tenants will not be affected.
Notes to editors
Details of the programme have been published today by the Homes and Communities Agency. For more details see: www.homesandcommunities.co.uk/affordable-homes (external link).
Twitter
Keep up to date with the Department by following us on Twitter (external link).
Media enquiries
Visit our newsroom contacts page for media enquiry contact details.
Published 14 July 2011