Government announces care and support reforms
The government has announced the biggest reform of the care and support system since 1948.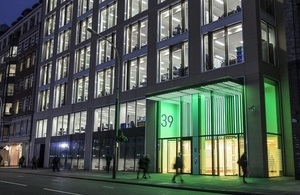 The White Paper, 'Caring for our future: reforming care and support' and the draft Care and Support Bill, also published today, set out how the social care system will be transformed from a service that reacts to crises to one that focuses on prevention and is built around the needs and goals of people.
Key elements of the government's plans include:
People will be confident about the quality of care.
People will be treated with dignity and respect.
Everyone will know what they are entitled to.
Everyone will have control over their care.
Carers will have new rights to public support.
Secretary of State for Health Andrew Lansley said:
"Too often people who need care don't know who or where to go to, don't know what care they will get and don't know how it will be paid for. Our plans will bring the most comprehensive overhaul of social care since 1948 and will mean that people get the care and support that they need to be safe and to live well so they don't reach a crisis point."
The government has also published a progress report on social care funding. The report sets out that government agrees the principles of the Dilnot Commission's model - financial protection through capped costs and an extended means test - would be the right basis for any new funding model.
Published 11 July 2012