News story
Government and banking industry lay out action plan to support women entrepreneurs
New plan to support women seeking finance.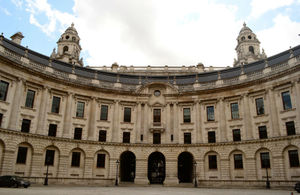 From today, women who have been put off applying for a business loan or mortgage because they believe they will be treated unfairly will receive more support to access these financial products.
The plans follow a review commissioned by the Deputy Prime Minister which found no evidence that UK lenders discriminate against women when it came to applying for business loans or mortgages, but concluded that women may be put off applying for a business loan or mortgage because of mis-conceptions.
The government has now joined forces with the banking industry to devise the action plan focused on giving women the support and confidence to ask for the financial help they need, by providing:
greater transparency – through the production of independent research on business lending broken down by gender to reassure women that lending is done in a non-discriminatory way and to track trends and on-going support needs
more targeted and tailored information – so that women in business, or women who are pregnant or on maternity leave, can make the right choices
increased collaboration between government, bank and trade associations –to help raise awareness of the choices available to women and reassure them that lenders are committed to treating them fairly
inclusivity - ensuring gender equality is embedded into everyday business practice
Minister for Business, Women and Equalities Jo Swinson said:
Women are vital to economic growth and we want to see more women setting up and running their own businesses. Banks and building societies already provide a range of support for businesses and individuals but we need to ensure women know what is available to them and that they can readily access help if they need it.
Industry leaders
To reassure women that lenders are committed to treating them fairly government worked closely with industry leaders, including the British Bankers' Association (BBA), the Council of Mortgage Lenders (CML), Building Societies Association (BSA) and individual banks, on the action plan. The BBA, the leading trade association for the UK banking and financial services sector also published its commitments under the plan today.
Irene Graham, Managing Director, Business Finance and Strategy, from the British Bankers' Association, said:
Banks are working hard to ensure women entrepreneurs feel confident about approaching banks for finance. The industry is supporting women-led businesses under the Better Business Finance programme including providing mentors to female-led businesses through the Mentorsme initiative, and are seeing some great results. They are also working with women's groups and business groups to improve awareness of the broad range of finance options that are available to business.
At the same time banks are monitoring women-led business needs closely through the independent SME Finance Monitor research on women-led businesses. Our aim is that every businesswoman should feel that they can approach their bank with confidence to discuss their financing needs." ‪
Jackie Bennett OBE, head of policy at the Council of Mortgage Lenders, said:
While gender discrimination in financial services is something of a myth, the perception of it is important to address. It is also important not to mistake responsible lending for discrimination; both men and women should expect their lender to assess their circumstances carefully to enable them to make good, sustainable lending decisions.
Paul Broadhead, Head of Mortgage Policy from the Building Societies Association, said:
We welcome this report, women make up around half the population in the UK which makes them crucial customers for mortgage lenders. It is clear that we are dealing with perception here but there is still no room for complacency, particularly in the run up to the implementation of the new mortgage rules from the Financial Conduct Authority. These will see lenders having to ask many more questions of all mortgage applicants to ensure loans are affordable.
Further information
Published 4 June 2013