Giving women a voice at the heart of government
Ministers meet with campaigners with a focus on promoting the role of women in economic growth.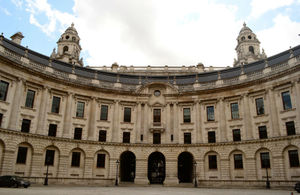 On 24 January, Minister for Women and Equalities Maria Miller met with a group of women's organisations as part of an ongoing programme of engagement, designed to focus on women at the heart of the economic agenda and discuss policy development from a women's perspective.
The Government Equalities Office - part of DCMS - drives forward the women's agenda within government. Our ministers are keen to address the issues facing women in workplace, at home and in public life. 
Challenging barriers
Mrs Miller said:
"This dynamic group of campaigners is doing sterling work on a range of issues that are vital to women today.  I am committed to promoting the women's agenda and believe that these informed and passionate activists will prove key to achieving that aim.
"These roundtables are invaluable in helping us to develop policies that challenge barriers and make a real difference to women's lives.  I am looking forward to further women's engagement roundtables throughout the coming year."
The organisations attending included the British Federation of Women Graduates, Business and Professional Women UK, the National Council of Women of Great Britain, Soroptomist International of Great Britain and Ireland (SIGBI) Ltd and the Townswomen's Guilds.
The roundtable meeting discussed issues and concerns that are a high priority for women across the country, like childcare, flexible working and getting women back into work.
Jo Swinson also met with representatives from UK Feminista, IMKAAN, Girl Guiding UK, Object and Muslim Women's Network UK on 16 January to discuss women's rights, the representation of women in the media and ending violence against women and girls.
Further information
Published 11 February 2013