News story
'Get involved' says Responsibility Deal network chair to all in alcohol industry
Henry Ashworth, Chair of the Public Health Responsibility Deal alcohol network, is urging more businesses to sign up to the Responsibility Deal…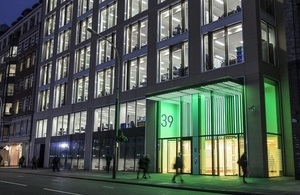 Henry Ashworth, Chair of the Public Health Responsibility Deal alcohol network, is urging more businesses to sign up to the Responsibility Deal alcohol pledges.
Henry says in his first blog:
"there are still too many misusing alcohol. Drinks producers and retailers are determined to help reduce these harms.

"Profit and social responsibility are not mutually exclusive and frankly, the industry's sustainable future depends on it playing its part." 
Latest industry data shows that over 60% of current product labels feature responsible drinking information such as unit content, government sensible drinking guidelines and a warning about alcohol and pregnancy. And drinks producers have promised to implement this on 80% of alcohol labels by 2013.
Published 28 June 2012