'Gamestime' reporting for Olympic and Paralympic Games 2012
A letter sent to the NHS sets out preparations for Olympic and Paralympic planning and reporting. Situation reporting (SITREP) will commence…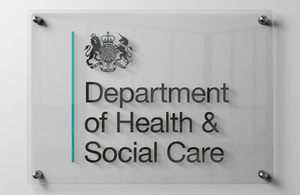 A letter sent to the NHS sets out preparations for Olympic and Paralympic planning and reporting. Situation reporting (SITREP) will commence from Tuesday 3 July 2012 through to Monday 10 September 2012 ('Gamestime' reporting).
The Olympic and Paralympic 'Gamestime' reporting 2012 points to revised guidance to help effective completion of daily SITREPs, which will be available via UNIFY2. Context is provided for why acute trusts and ambulance trusts supported by strategic health authority clusters are being asked to undertake steady state reporting during the course of the Games.
The focus on the Olympic and Paralympic Games 2012 will be significant and in order to gauge the operational position of the NHS during 'Gamestime' reporting, the Department of Health has worked with NHS colleagues to ask them to submit two daily SITREPs during this time.
The period of the Olympic and Paralympic Games will be challenging for the whole healthcare system. The Department of Health has a seat at the Olympics Committee and will inform it of the capacity and capability of the NHS to support the Olympic and Paralympic Games.
UNIFY2 is the system for reporting and sharing NHS and social care performance information.
Published 31 May 2012