Gambling Commission Chairman appointed
Ofcom Deputy Chairman to take up the post next month.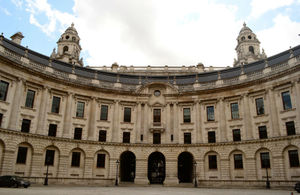 Philip Graf has today been named as the new Chairman of the Gambling Commission and will begin his five-year appointment from 1 April.
Mr Graf will also be Chairman Designate of the body that will be created by merging the Gambling Commission and the National Lottery Commission.
He is currently the Deputy Chairman of Ofcom; an appointment which comes to an end on 31 December 2011.
Tourism Minister John Penrose said Mr Graf's years of experience as a board member would serve him well in the role.
"This will be even more important as the merger takes place to provide strong leadership and support to all those involved and I have no doubt he will rise to the challenge," Mr Penrose added.
Mr Graf is a former Chief Executive of Trinity Mirror Group and a former Chairman of the Press Standards Board of Finance and of the Broadband Stakeholder Group.
Further information
Published 22 March 2011