Funding for two patient safety research centres announced
Two research centres will receive a share of over £13 million funding to help make the NHS a safer place for patients. The money, which comes…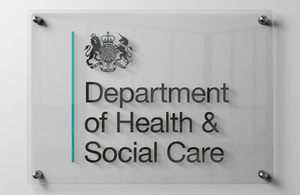 Two research centres will receive a share of over £13 million funding to help make the NHS a safer place for patients.
The money, which comes from the National Institute for Health Research, will be used to advance and refine new ways of improving safety in hospitals, GP surgeries and in the community.
Research carried out at the centres will benefit patients by reducing prescription errors, improving diagnosis of cancer and rare diseases, and reducing accidents during surgery.
Imperial College Healthcare NHS Trust will receive just over £7.2 million, and NHS Greater Manchester will receive just over £6.2 million.
Examples of projects that will be carried out at the research centres include:
a new 'medication passport' will be developed by a team at Imperial College Healthcare NHS Trust to reduce prescribing errors. The passport, carried by a patient or carer, will help eliminate breakdowns in communication that sometimes happen as patients move through the NHS and are seen by different clinical teams.
a new internet based tool will be developed by a team in Manchester to help improve diagnoses made by nurses and doctors in GP surgeries. The tool will identify symptoms of cancer and rare diseases, which will help clinicians who are in any doubt about making a diagnosis.
better safety standards for surgeons to reduce the chances of accidents occurring during surgery. A team at Imperial College HealthCare NHS Trust will look at ways of building and improving upon the existing World Health Organization surgical safety checklist, with the aim of introducing new measures to improve surgical teamwork and reduce errors.
Secretary of State for Health Andrew Lansley said:
'Keeping patients safe is a vital part of better Healthcare. New ideas can really help NHS staff to improve processes and make care safer and of high quality. Our research in these world-leading centres will help us to achieve among the safest services anywhere.'
Professor Dame Sally Davies, Chief Medical Officer and Chief Scientific Adviser at the Department of Health said:
'These centres are world-class in the highly specialised field of translational patient safety research, and were chosen by a panel of international experts.'
'Their work will result in new ideas, techniques and approaches being adopted across the NHS to improve patient outcomes.'
The research centres are partnerships between universities and NHS Trusts. This reinforces the relationship between researchers and clinicians, and helps make sure that new ideas make the leap to the clinic or ward.
About the NIHR
The National Institute for Health Research (NIHR) provides the framework through which the research staff and research infrastructure of the NHS in England is positioned, maintained and managed as a national research facility.  The NIHR provides the NHS with the support and infrastructure it needs to conduct research funded by the Government and its partners alongside high quality patient care, education and training.  Its aim is to support outstanding individuals (both leaders and collaborators), working in world class facilities (both NHS and university), conducting leading edge research focused on the needs of patients.
Read the press release
Published 16 March 2012