Fund to create and modernise homes for independent living
The Department of Health today opened a £300 million fund to provide new and modernised homes designed to meet the needs of older people and people with disabilities.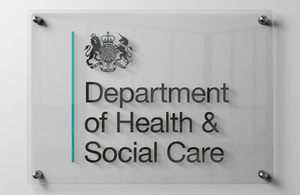 Local authorities will be able to bid for money from the fund to build specially designed new homes and to modernise existing specialised housing to bring it up to standard.
High quality, innovative housing helps people stay independent for longer by allowing them to receive care and practical help in their own home, reducing the need for them to go into care homes or hospitals.
Speaking at the National Children and Adult Services Conference (NCAS) today, Care and Support Minister Norman Lamb announced the launch of the new fund:
 "Most people want to live independently in their own homes for as long as possible, and as the population ages more and more of us will need housing that supports us.

"Our £300 million fund will help create thousands of homes, providing people with more choice and an alternative to residential care."
Supported, or specialised, housing is designed to be accessible and aid independent living by having, for example:
very few or no stairs
cupboards that are at a reachable height for wheelchair users
adapted bathrooms that are easy to access for older or disabled people
handrails, to reduce the chance of falls
their own individual front door
The fund will be run in partnership with the Homes and Communities Agency and the Greater London Authority (for London-based schemes), who will be assessing and evaluating the bids.
Find out more about the housing fund programme and how companies can bid for funding to help build these houses.
Read the press release on the housing fund.
Published 26 October 2012