Press release
Foreign Secretary welcomes Gaza ceasefire
Foreign Secretary Philip Hammond has welcomed the 72 hour unconditional humanitarian ceasefire announced tonight in Gaza.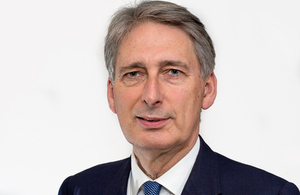 He said:
I welcome the news of an agreement of a ceasefire to halt the violence we have seen. This is an achievement we have all been working tirelessly for, with visits around the region and talks in Paris last weekend.

I applaud the efforts of Secretary Kerry and partners such as Egypt who should be congratulated for all they have done to bring an end to this humanitarian crisis.

We should now redouble our efforts and leave no stone unturned, to ensure this is a lasting and durable ceasefire to make way for substantial discussions to resolve the underlying issues on both sides.
Further information
Follow the Foreign Office on twitter @foreignoffice
Follow the Foreign Office on facebook and Google+
Published 1 August 2014