Foreign Secretary welcomes EU facilitated dialogue between Kosovo and Serbia
Foreign Secretary William Hague said that building on today's breakthrough, continued commitment to the Dialogue will ensure both countries remain on the path towards a more stable and prosperous future.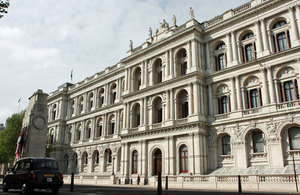 "I welcome today's announcement that Kosovo and Serbia have reached agreement on regional cooperation and the implementation of integrated management of their shared border. I also welcome the Commission's proposal to launch a feasibility study for a Stabilisation and Association Agreement between Kosovo and the EU.
"I congratulate President Tadic and Prime Minister Thaci for their readiness to put aside the challenges of the past and for showing the courage necessary to reach these agreements, which are crucial for ensuring that both Kosovo and Serbia continue their progress towards future membership of the European Union.
"The UK remains a strong supporter of EU enlargement to all Western Balkans countries. I urge both Kosovo and Serbia to remain constructively engaged in the EU facilitated dialogue. Building on today's breakthrough, continued commitment to the Dialogue will promote cooperation, improve the lives of their citizens and ensure both countries remain firmly on the path towards a more stable and prosperous future."
Published 24 February 2012