Press release
Foreign Secretary strongly condemns apparent murder of Japanese hostage Kenji Goto
Philip Hammond condemns the apparent murder of journalist Kenji Goto by ISIL.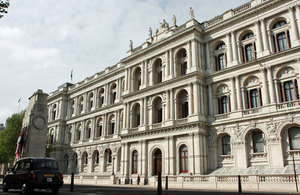 Foreign Secretary Philip Hammond said:
The apparent murder of Kenji Goto is a further demonstration of ISIL's contempt for human life. I extend my deepest sympathy to his family, friends and the people of Japan. We stand alongside them, united against terrorism.

As I have said before, ISIL's brutality cannot be allowed to succeed. We welcome and support Japan's longstanding and continuing commitment to promoting peace and stability in the Middle East, including through substantial humanitarian assistance.
Further information
Published 1 February 2015