News story
Foreign Secretary statement on Syria
Foreign Secretary Boris Johnson condemns aid convoy attack in Syria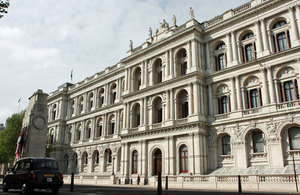 Foreign Secretary Boris Johnson said:
The attack on the aid convoy in Aleppo was appalling and a clear violation of the most basic of humanitarian principles. It is important there is a proper investigation to determine who was responsible.

Earlier today I met with other members of the International Syria Support Group and many of us expressed deep concern with continued violations of the ceasefire, especially by the regime. All of us backed continued efforts by the US and Russia to conclude and implement their agreement in ways that see a proper ceasefire, improved humanitarian access to the long suffering people of Syria, and create space for diplomacy and political talks to resume.

We have agreed to meet again later this week to reinforce these efforts. There is no more pressing international issue.
Published 20 September 2016