News story
Foreign Secretary statement on Cyprus talks
Foreign Secretary Boris Johnson comments following the Cyprus settlement talks in Geneva on 12 January.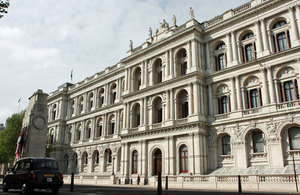 Foreign Secretary Boris Johnson said:
I welcome the real progress made towards finding a solution to the Cyprus settlement over the last few days, in particular on the future security of a united Cyprus. Expert talks will start on 18 January ahead of further political level talks later this month. With continued commitment and political will I believe a historical agreement is within reach.
Read the full UN statement.
Further information
Published 13 January 2017