Foreign Secretary comments on anniversary of Iran nuclear deal
Boris Johnson praises historic diplomatic achievement.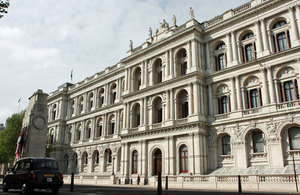 Thursday 14 July 2016 was the first anniversary of the signing of the Joint Comprehensive Plan of Action, commonly known as the Iran nuclear deal, by the US, Iran, China, France, Germany, Russia, the UK and the EU.
Commenting on the anniversary, Foreign Secretary Boris Johnson said:
The first anniversary of the Iran nuclear deal reminds us of the historic diplomatic breakthrough in Vienna that has made the world a safer place and is bringing real benefits to the people of Iran.

Britain will continue to work with international partners to complete implementation of the deal and to ensure its benefits are realised in full.
Further information
Published 14 July 2016