Foreign Office Minister welcomes release of political prisoners in Cuba
Foreign Office Minister Jeremy Browne welcomed the announcement saying it was an "encouraging step forward".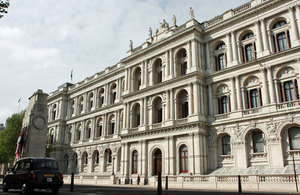 Speaking after the Cuban prisoners were freed the Foreign Office Minister said:
"I welcome the news that the Cuban government has now freed the remaining 52 prisoners of conscience from the group of 75 imprisoned in 2003. This has been an important priority for the UK and for the EU and it is an encouraging step forward.
"I hope the releases signal the start of broader advances in human rights, including greater tolerance for freedom of expression and assembly, and an end to imprisonment and detentions of peaceful protestors."
Published 28 March 2011