Foreign Office Minister Welcomes Progress in Maldives
Foreign Office Minister Alistair Burt spoke after the appointment to the Commission of National Inquiry of a representative for the Maldivian Democratic Party (MDP).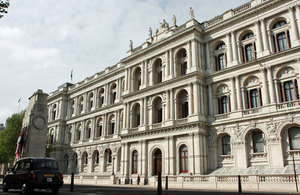 Alistair Burt said:
"I welcome this important step forward for Maldives. I hope that both sides will now build on this spirit of compromise and co-operation to ensure that the Commission delivers an independent and credible investigation of the circumstances surrounding the 7 February transfer of power.
"It is also important that all-party talks make progress, including on early elections with full participation.
"The UK will continue to be a good friend to Maldives and to offer support, both bilaterally and through the Commonwealth."
Published 5 June 2012