Press release
Foreign Office Minister welcomes new Tunisian government
Minister for the Middle East Tobias Ellwood welcomes appointment of new Tunisian government.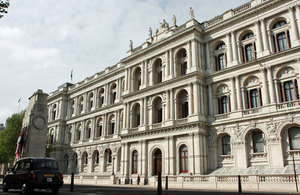 Minister for the Middle East Tobias Ellwood said:
I send my congratulations to Tunisia's new Prime Minister Habib Essid and his government following the confirmation of their appointment today. This is an historic moment for Tunisia: it marks the conclusion of a process of political transition begun by the revolution four years ago.

My congratulations also to outgoing Prime Minister Mehdi Jomaa and his team for the vital role they played in steering the country through the final year of transition.

The UK has been a strong supporter of Tunisia over the last four years. I am determined to strengthen the ties between our two countries, and I look forward to working with the new government as they seek to build a secure and prosperous society.
Further information
Published 5 February 2015