World location news
Tunisia and the UK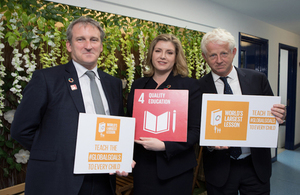 Film director Richard Curtis joins International Development Secretary, Education Secretary and the British Council to launch new education programme.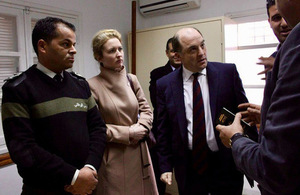 Ben Wallace, the Security Minister, today welcomed progress on improved security measures in Tunisia as he ended his first official visit to the country.
4 March 2019
Press release

9 January 2019

Research And Analysis
Our mission
We support people in the United Kingdom and Tunisia in a wide range of fields, including business promotion, energy, culture, tourism, and the welfare of British citizens and security.
This work is based on a close working relationship with our Tunisian counterparts and a framework of co-operation between our two governments. We constantly look for new ways to work together for the benefit of Tunisia and the United Kingdom through the Arab Partnership Fund programme that concentrates on supporting the democratic transition and economic growth in Tunisia.
For further information on development see DFID Middle East and North Africa.
Documents