Foreign Office Minister visits Panama
Minister of State for Central America Jeremy Browne will make his first visit to Panama on 24 November 2010.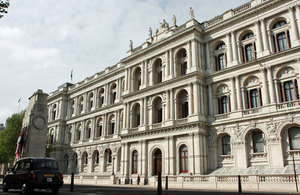 The Minister will have bilateral meetings with senior figures in the Government of Panama. He will meet British and Panamanian business community and deliver a key note speech at Britannica, an event to promote trade links between the two countries.
He will also visit Panama Pacifico, a large and innovative project - overseen by British company, London and Regional Properties - to redevelop the former US Howard Air Force Base into a high-tech, ecologically-minded commercial and residential community.
Speaking ahead of his visit, the Minister for Central America said:
"I am pleased to have the opportunity to visit Panama early on in my role as Minister of State for Latin America. The UK Government sees great potential to develop stronger links with Panama - not least in the area of trade where so much is happening already."
Published 2 December 2010