News story
Foreign Office Minister condemns school attack in Nigeria
Foreign Office Minister for Africa condemns horrific attack on school in Nigeria and offers condolences to families of victims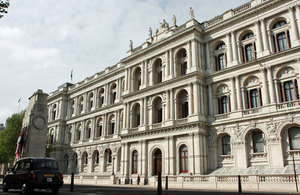 Speaking following a horrific attack on a school in Nigeria today, Foreign Office Minister for Africa, Mark Simmonds, said:
I offer condolences to the families of those killed and injured in the attack on a school in Yobe State. This savage attack on a place of learning is a particularly appalling act and I condemn it utterly. These attacks come just over two weeks after similar attacks against students in Damaturu and Maiduguri.
The UK will continue to do what it can to help Nigeria tackle terrorism.
Published 6 July 2013