Foreign Office Minister calls for abolition of the death penalty in Japan
Foreign Office Minister Jeremy Browne spoke after two executions in Japan on 3 August.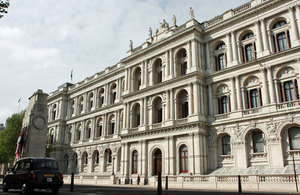 He said:
"I was very disappointed to learn that Japan has carried out two executions.
"Whilst I recognise the seriousness of the crimes for which these two individuals were convicted, it is the longstanding policy of the British Government to oppose the death penalty in all circumstances, in Japan as elsewhere. There is no conclusive evidence that it has any value as a deterrent, its use undermines human dignity and any miscarriage of justice is irreversible and irreparable.
"I hope that the Government of Japan will take note of the international trend towards abolition and move to formally establish a moratorium with a view to eventual abolition of the death penalty."
Published 4 August 2012