Food labelling consultation launched
Choosing healthier foods could be made easier thanks to a UK-wide consultation on front-of-pack labelling launched today. UK health ministers…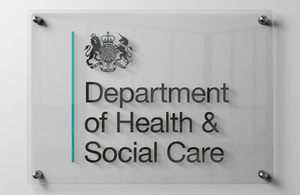 Choosing healthier foods could be made easier thanks to a UK-wide consultation on front-of-pack labelling launched today.
UK health ministers want to see all food manufacturers and retailers using the same system to show - on the front of packs - how much fat, salt and sugar, and how many calories, is in their products.
This would make it easier for consumers to compare the nutritional information provided on the food they buy.
Providing nutrition information consistently on the front of food packs across a wide range of products is key to consumers' noticing and using this information to improve their diets and to help control calorie intakes.
Different labelling systems
Around 80% of food products sold in the UK already have some form of front-of-pack-labelling. But different retailers and manufacturers use different labelling systems which can be confusing for consumers.
Some use labels showing Guideline Daily Amount (%GDA), which are guidelines about the approximate amount of particular nutrients and calories required for a healthy diet, some use traffic light colour coding that highlights high fat sugar and salt content, and some use both.
If the biggest 7 supermarkets use the same labelling for their own brand foods, this would equate to around 50% of the food sold in the UK and would also encourage others to adopt the same scheme.
Health Secretary Andrew Lansley said:
"Being overweight and having an unhealthy diet can lead to serious illnesses such as cancer and type 2 diabetes. We must do everything we can to help people make healthier choices.

_"Offering a single nutrition labelling system makes common sense, it would help us all to make healthier choices and keep track of what we eat.  _

"Making even small changes to our diet can have a major impact on our health. Cutting our average salt intake by 1.6 grams a day would prevent over 10,000 premature deaths a year."
The UK has always led the way in providing consumers with information on food labels. Building on this, we want to work with businesses and others to provide consistent, useful information for consumers across the UK.
Consulting now should help industry to identify a common scheme, which will bring benefits to consumers.
Aim of the consultation
The shared objectives of the 4 UK Governments are to:
maintain and extend the use of front-of-pack labelling across the widest possible range of food and drink products
achieve the greatest possible consistency in the content and presentation of front-of-pack nutrition labelling, in a form that is clearest and most useful to consumers
Officials in all UK countries intend to share the received consultation responses, so that UK Ministers can consider them in their post consultation deliberations.
The consultation runs until Monday 6 August.
People in England can respond online, or by email: fop.nutrientinformation@dh.gsi.gov.uk.
More about the consultation for anyone in Northern Ireland, in Scotland  or in Wales.
Published 14 May 2012