News story
First Rivet Joint aircraft delivered to the UK
The first of 3 Rivet Joint signals intelligence aircraft has been delivered to MOD ahead of its entry into service with the RAF in 2014.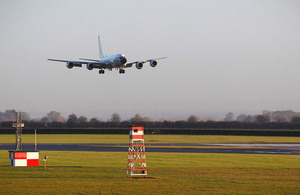 The aircraft will form part of project Airseeker, which will provide the UK with a world class capability able to provide real-time on-scene intelligence, surveillance and analysis for forces in the air and on the ground.
The Boeing RC-135V/W Rivet Joint system has a proven track record, having been used by the United States Air Force (USAF) for many years. Since 2011, the RAF's 51 Squadron have been training and operating alongside their USAF colleagues in preparation for the UK aircraft entering service in late 2014.
UK crews have already achieved in excess of 32,000 flying hours and 1,800 sorties as part of the US 55th Strategic Reconnaissance Wing.
MOD has purchased 3 aircraft from the US which will each be configured to support UK operations. The first aircraft has successfully completed its flight trials in Greenville, Texas, ahead of schedule, allowing it to be delivered to the UK early.
Air Vice-Marshal Peter Ewen, Director Air Support at Defence Equipment and Support, who are responsible for the procurement of Rivet Joint, said:
I am delighted that the first Rivet Joint aircraft has been delivered to the UK, an important milestone in the procurement pathway for the future Airseeker signals intelligence capability for UK Defence.

A testament to the ongoing and highly effective UK/US co-operation in the procurement programme, support and RAF aircrew training, this first of 3 aircraft will form a vital component of the nation's future ISTAR (intelligence, surveillance, target acquisition and reconnaissance) capabilities.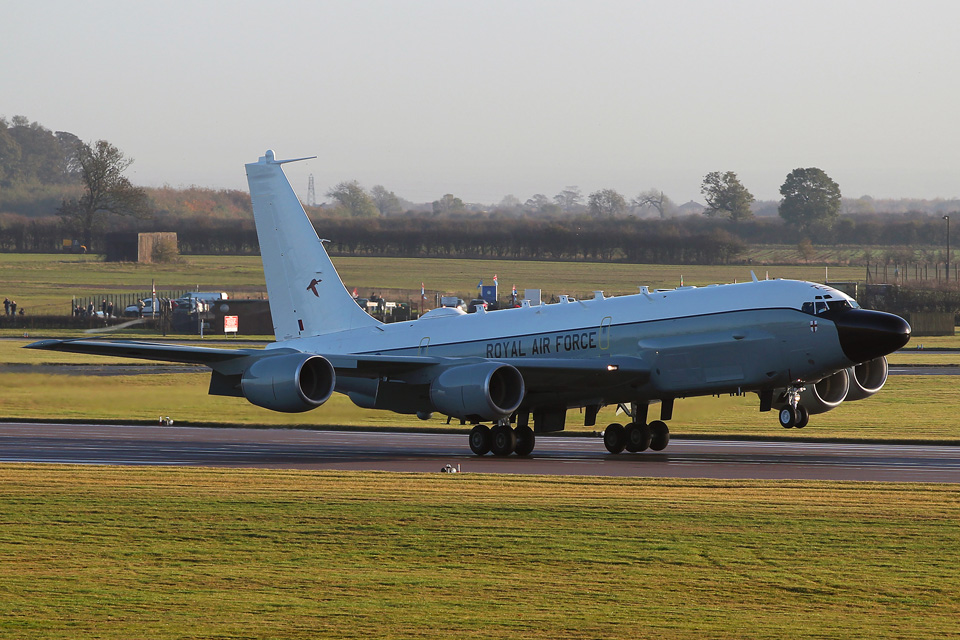 Air Vice-Marshal Phil Osborn, Director of Capability at Joint Forces Command, said:
I know that the RAF and Defence are looking forward to operating this key capability and building on the unique history of 51 Squadron.

We plan to have our Airseeker programme – comprising all 3 Rivet Joint aircraft with their highly skilled aircrew, ground crew and analysts – fully operational by mid-2017.
Published 12 November 2013