News story
First open standards for government technology endorsed
The Open Standards Board has endorsed the first set of open standards for government technology.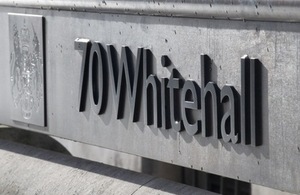 The Open Standards Board has recommended the approval of the first open standards for government technology. The adoption of open standards will give government bodies access to a wider marketplace of innovative suppliers by encouraging a level playing field for open source and proprietary software providers. It will help the move away from restrictive long-term deals with a small number of suppliers.
The board's recommendations were based on advice from specialist advisory panels and peer review.
Government Chief Technology Officer Liam Maxwell has accepted the board's recommendations, adopting them as the first open standards for government.
Cabinet Office Minister Francis Maude said:
The adoption of the first open standards for government technology is a landmark. We have always said that open standards are vital for making our technology cheaper, more connected and better suited to providing public services that are digital by default and designed around what users need.

We owe it to hard-working taxpayers to build and procure the technology we need in the smartest and most cost-effective way possible. Open standards will give us interoperable software, information and data in government and will reduce costs by encouraging competition, avoiding lock-in to suppliers or products and providing more efficient services.
The Open Standards Board includes experts from inside and outside government with proven experience in open standards development and implementation. Their expertise, combined with the Government's own research and user feedback through the online Standards Hub, ensures that decisions are properly informed.
The standards endorsed for adoption at this week's meeting of the Open Standards Board are:
| Title of the standards profile | The problem it helps to fix | Standards adopted |
| --- | --- | --- |
| Persistent resolvable identifiers | Data reusers want to be able to identify things, such as schools or companies, using identifiers that continue to mean the same thing over time. This means that data reusers can easily understand and combine data about those things from different sources. | HTTP/1.1 URL |
| Cross platform character encoding | When text-based information is exchanged between systems, the character encoding determines how the bytes in the data are converted into characters. If a system sends information using one encoding and a separate system expects information in another encoding, the bytes can be interpreted as the wrong characters, for example people's names could be misinterpreted. | Unicode UTF-8 |
The board also considered a third challenge – describing and sharing our information – which will be clarified and discussed further through the Standards Hub before being looked at again.
Published 27 September 2013