Readout of the Withdrawal Agreement Joint Committee: 30 March 2020
Readout from the first meeting of the Withdrawal Agreement Joint Committee.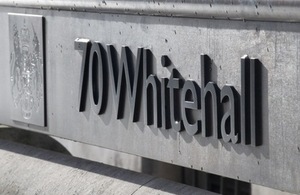 The Withdrawal Agreement Joint Committee met for the first time on 30 March by teleconference.
The meeting was co-chaired by the UK Chancellor of the Duchy of Lancaster, Rt Hon Michael Gove MP, and EU Commission Vice President Maroš Šefčovič and attended by a small delegation including Member State representatives and ministers from the Northern Ireland Executive.
The UK and EU updated the Joint Committee on progress to implement the Withdrawal Agreement. The UK reiterated our commitment to protecting the Belfast/Good Friday Agreement in all respects, and to upholding our obligations under the Northern Ireland Protocol. The UK emphasised our commitment to EU citizens in the UK and ensuring that UK nationals in the EU have their rights protected consistent with the Withdrawal Agreement.
The UK and EU also agreed to start the work of the six Specialised Committees on citizens' rights; other separation provisions; Protocol on Ireland/Northern Ireland; Protocol relating to the Sovereign Base Areas in Cyprus; Protocol on Gibraltar; and financial provisions.
The UK and EU co-chairs both welcomed the collaborative and constructive conversation, despite circumstances preventing a meeting in person.
Published 30 March 2020