News story
Fight against economic crime strengthened
From today, responsibility for tackling fraud transfers to the Home Office.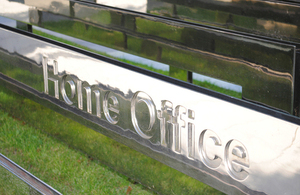 The National Fraud Authority (NFA) is the government's lead on combating fraud across the public and private sector.
Fraud costs the UK around £38bn a year and can have serious consequences for individuals, businesses and public services.
It is hoped that the move from the Attorney General's Office to the Home Office will strengthen the UK's ability to crackdown on fraudsters by building closer links with the wider fight against organised and cyber crime.
Costs the UK billions
Theresa May welcomed the NFA to her department: 'Fraud can have devastating consequences and is often used to fund serious crimes, such as terrorism, drugs and human trafficking at a cost to the UK of around £38 billion a year.
'The government is determined to give greater focus to tackling both serious and economic crime.
 
'I welcome the move of the NFA to the Home Office which will forge even closer links with our key partners in the police, Serious Organised Crime Agency and other law enforcement agencies.'
Published 1 April 2011