Fastest broadband in Europe: delivering infrastructure to boost UK businesses
Moves to fast-track the roll-out of superfast broadband - essential to UK's economic future - are to be announced today by Culture Secretary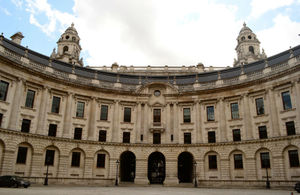 Superfast broadband is key to boosting economic growth, making the country more competitive and creating jobs. The Government is investing £680 million in superfast broadband - but the delivery of this vital business infrastructure is being held up by unnecessary bureaucracy in the planning system, jeopardising the country's economic recovery.
Now a swathe of this red tape is to be swept away, clearing the way for the economic growth and for the UK to have the fastest broadband of any major European country.
Under the new plans:
broadband street cabinets and other infrastructure can be installed without the need for prior approval from the local council (except in Sites of Special Scientific Interest)

broadband companies will face less cost and bureaucracy in laying cables in streets

broadband cables and cabinets can be installed on or under private land without the bureaucratic burden of long-running negotiations
The Government will also work with mobile operators, local government and other interested parties to consider ways that the planning process might be streamlined to speed up the deployment of mobile infrastructure.
We will also facilitate discussions between broadband infrastructure providers, power companies and the regulator Ofgem to develop a national contract for providing broadband infrastructure with a power supply.
Secretary of State for Culture, Media and Sport Maria Miller said:
"Superfast broadband is vital to secure our country's future - to kick start economic growth and create jobs.  We are putting in the essential infrastructure that will make UK businesses competitive, and sweeping away the red tape that is a barrier to economic recovery.
"The Government means business and we are determined to cut through the bureaucracy that is holding us back."
The Government is investing £680 million to ensure the UK has the best superfast broadband in Europe by 2015.
Published 7 September 2012